Madisonville, Kentucky Mural
The steps in the process of creating a mural are few. However, they are necessary. Being prepared to paint a mural is vital. Similarly, each step in the process must be taken to eliminate wasted time.
The mural wanted, is a representation of James Madison's, Montpelier home, in Orange County, Virginia.
The mural is approximately 3,600 sq. ft. The original Montpelier mural, had deteriorated through the years. Meanwhile the actual home had been renovated back to it's 1901 look. Consequently, a new rendition of the mural was needed, to reflect that era.
Read more
The preliminary sketch is then created, by using photos we had taken while visiting the home site.   After proposing the idea we waited for the approval of the City council. Meanwhile, the wall needed cleaned and repaired. Mostly, to protect the wall and store it was attached to, from water damage. The wall was primed and ready to paint.  In addition the work took a total of 2 1/2 months to complete.
The finished mural, is a beautiful addition to the town.  I want to send a warm thank you, to the people in Madisonville Kentucky, for having confidence in my skills, to create a mural that will last for many years to come.
Buffalo Trace Distillery, Frankfort Kentucky
Steps of the process of creating a mural like this, took a couple of weeks to plan. For instance,  Buffalo Trace had to agreed on the idea. After that, we had to find a building that could hold this large, 12 x 8 foot constructed wall. 
 Now the fun begins. I sketched the design on the boards. In other words, I used a projector.  With this design, the proportions had to be spot on.  The amount of time to paint the entire project, was about two weeks. Meanwhile, my husband tried to keep the environment bearable. Not too hot and enough lighting to see what I was doing.  Once finished, he disassembled the panels, he placed them on a trailer. Unfortunately, for him he had to reassembled again there onsite.
In conclusion, this mural is now one the main attraction to the Buffalo Trace Distillery tours.
Can we help you?
We can help you decide whether it is the right solution for you.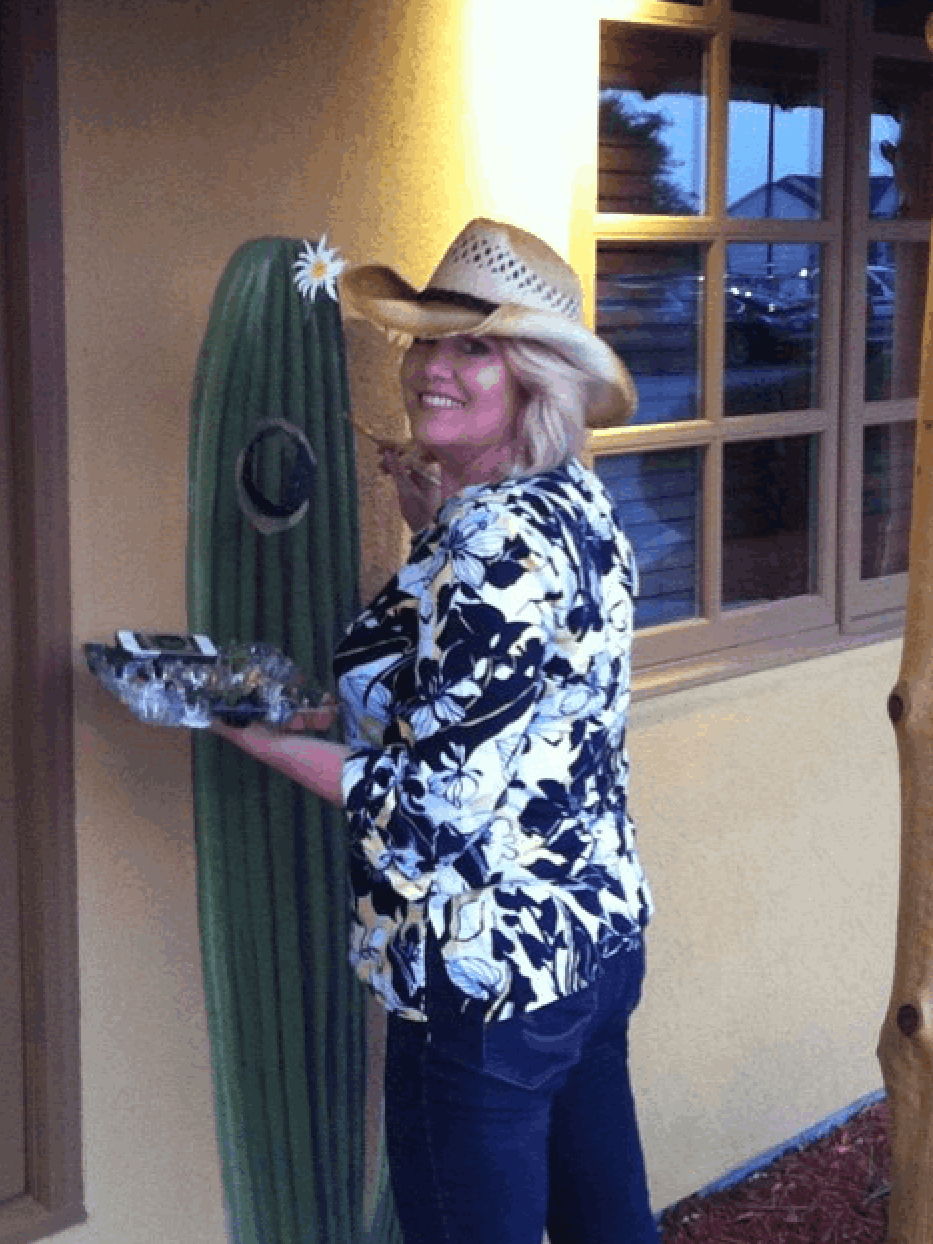 About Us
Learn more about the artist and meet the whole team.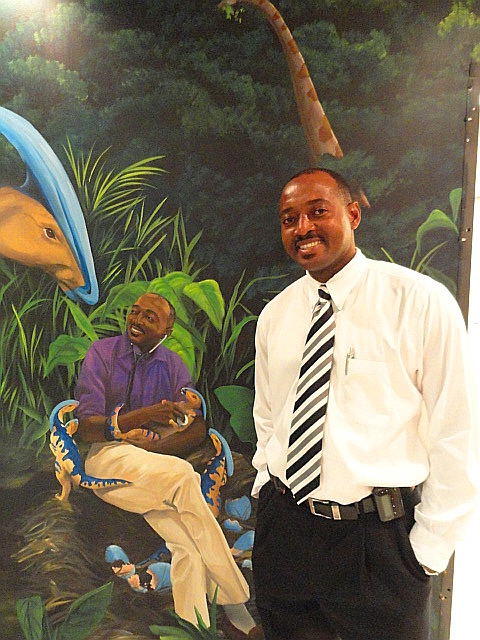 Testimonials
Read what our clients really think about us.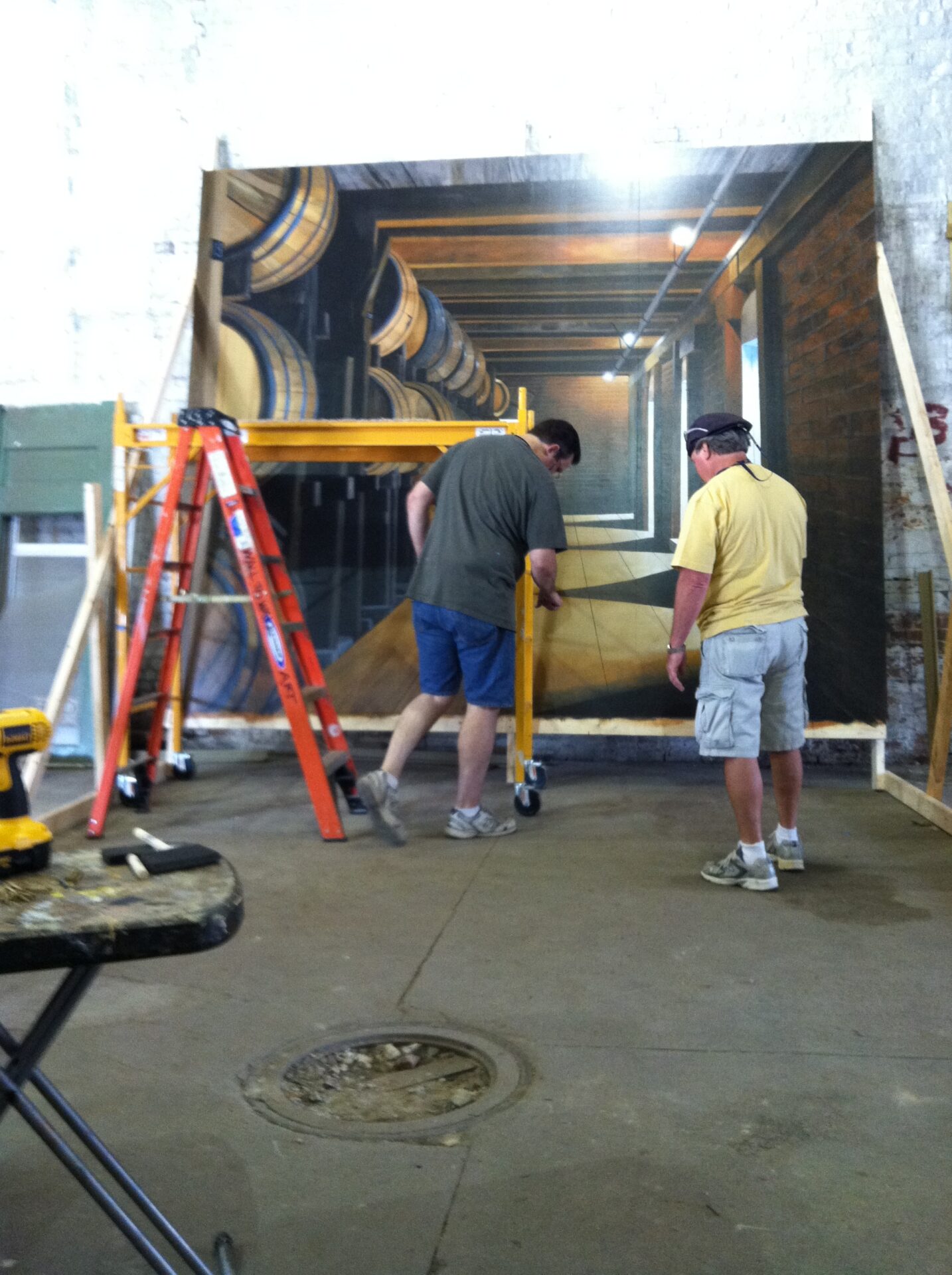 The Process
See the steps in the process of creating a mural.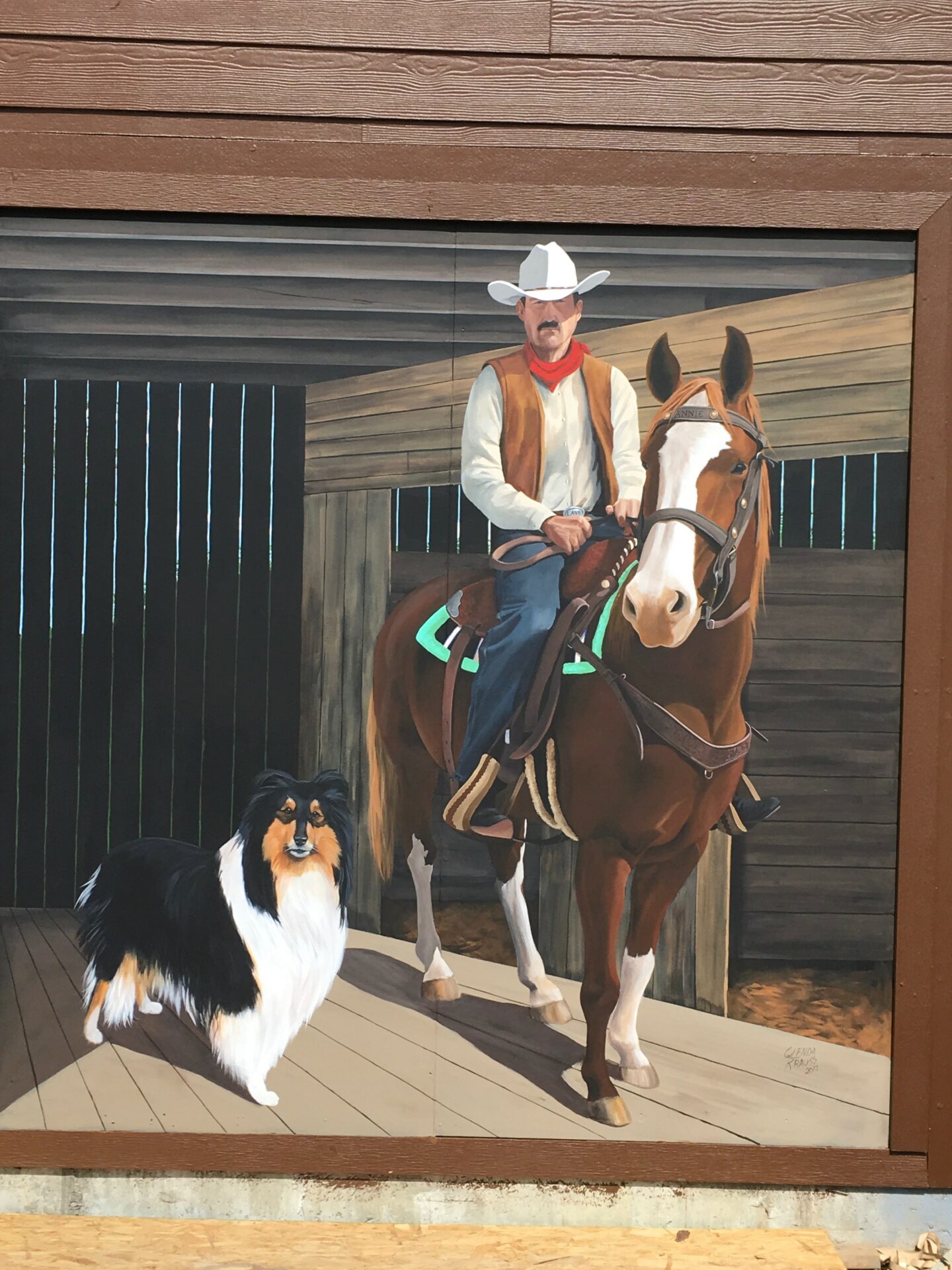 Contact Us
Get in touch with us and let us know how we can help you.
Contact Glenda
Discuss design ideas for your mural
Click here to get in touch with us